Floor Insulation
A good quality under floor insulation means toasty feet in the winter and cool feet in the summer which is something you want. Normally there can be many basements that have no under floor heating at all and this can really cause issues with heating and energy bills. Why you might ask? Well no insulation means escaped heat and air conditioning and that means you have to keep your heater on longer or your air conditioning on longer to warm or cool a space. The whole point of insulation is to help you bring your energy bills down and keep your home much more energy efficient.
How we go about installing your new under floor insulation is by filling the joists with a quality and well manufactured insulation. We first look to see if you have any insulation at all and in many cases old homes lack the correct insulation that hold a good R-Value so it's our job to address that and bring it up to a home energy code.
We are very knowledgeable here at UAC Insulation Contractors, R-values is something that we take very seriously as all insulation in every part of the country comes with an R-value rating so we have to make sure your property is fitted with the correct insulation thickness. When installing floor insulation we sometimes have to get in to crawl spaces to achieve this so we are very aware of health and safety. All of our crew wear safety helmets and equipment to ensure their safety. When we are in crawl spaces we like to also clean the space out to make sure it's spotless down there.
When we do thermal testing we can normally see where heat is being wasted and escaping from or where cold is seeping in. Under the home many crawl spaces can be the ultimate areas where energy is wasted. Cold air sinks so that cold air sits under your home causing it to be cool. We make sure you have a good moister resistant insulation fitted to seal that damp cold air out of your home. We can use spray in insulation filler to seal the cavity space up or batt and rolled fiber glass to get the job achieved. It really does make a massive difference to your home and you will notice the difference almost immediately.
So if you have been suffering from cold rooms and cold floors it is time to give us a call and let us inspect your home to see where we can improve on that floor insulation.
Useful Information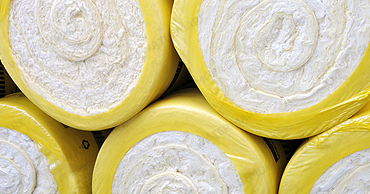 As a company that deals with everyday home insulation information we have some great tips
When changing your insulation you will need to know how much insulation will be needed if you are doing it yourself. The U.S Department of Energy (DOE) and the Energy Conservation Code (IECC) is what you need to go by for any information regarding this. You can find the R-value for each area of the home by going online to their website and checking what thickness you need in your region. If you have our company come out to inspect your home and provide you with a quote, we will do all of this for you.
Testimonials