About Us
To give you an outline of what our company is about you first have to know our humble beginnings. UAC Insulation Contractors was established by 2 brothers who saw that their homes they bought were severely suffering from poor insulation. After going in to business and research and getting licensed in the latest energy star home and business standards they set out to make sure people's homes were better insulated and in turn more energy efficient.
When you look in your attic you should find it is insulated but we have noticed on the many homes we have inspected for insulation and heat efficiency that there is a major lack of sufficient insulation in many properties. Which is why you will find cold spots in your property or find yourself having to run the heating constantly and having the home still feel cold. We pride ourselves on using the latest thermal imaging to see where the heat is escaping from. We then show you where you need to add insulation to save you money on your heating bills and make your home more energy efficient.
Not only will your home be more energy efficient you will be doing the environment a service by keeping your home more energy efficient. This will not only help you stop cranking up the heating constantly and burning more energy it will also help with you keeping your home cool in summer by keeping the cold air in.
We concentrate on the following services to make sure your home is energy friendly such as attic insulation, wall insulation, ceiling insulation, floor insulation, cellulose insulation, fiberglass insulation and much more. With an array of top brands such as Rolan, Armstrong, DertainTeed, IIG, JM, Knauf Insulation, Owens Corning, Rockwool, Roxul, Thermafiber, USG plus more. We like to use the best and we work with you in terms of budget to make sure you are getting the best performance with the insulation you choose. Some homes and businesses will be more suited to various products so we steer you through the various brands until we find the perfect choice for you.
So when you are ready for your home or business to be insulated we will have our team come out and give you a free price quote and walk you through the insulation process. We are very competitive in our pricing and if you do find a company that will do it for less we will be more than happy to price match or try and even beat the price. So please feel free to call us today and talk with one of our home insulation experts.
Useful Information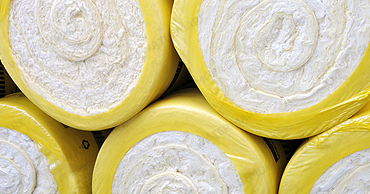 As a company that deals with everyday home insulation information we have some great tips
When changing your insulation you will need to know how much insulation will be needed if you are doing it yourself. The U.S Department of Energy (DOE) and the Energy Conservation Code (IECC) is what you need to go by for any information regarding this. You can find the R-value for each area of the home by going online to their website and checking what thickness you need in your region. If you have our company come out to inspect your home and provide you with a quote, we will do all of this for you.
Testimonials