Attic Insulation
One of the most important places in a home to make sure it's insulated is the attic. Heat rises so if you notice you have your heating on and its being pumped out and not contained then that heat is going to be wasted through poor insulation. The attic is a prime spot to be a cause for this escaped heat to levitate towards so we want to make sure your home is not a symptom of escaped heat.
How do we go about insulating your attic?
First and foremost we like to check the heat output of the home, this is done by using thermal imaging equipment to scan the home while the heating is on to see where in the attic is being affected the most. From that point we go in to the attic and inspect for any drafts or potential areas where heat is coming through to the attic and is getting wasted. Once this is done we look at the current insulation you have if any? If it's been installed very shoddily you will find that areas of the attic will be spots with no insulation at all. Spots like this are prime areas for heat to escape which is causing wasted energy. We then using special protective suits and masks go about removing the insulation and rolling it up and taking it away to remove from the property. Once the attic has been stripped of the insulation we like to do a major clean of the space and make sure the attic is sealed with just enough ventilation to prevent moister which can lead to mold. Then it's time to install the attic insulation. There are different options for attic insulation and we will cover the various ways you can go.
Blanket insulation is very common and many clients like this installed. It is itchy so our trained technicians install it wearing special clothing. We measure the square footage of your attic to know just how much you will need. Once in the attic it's then unrolled in between the joists to cover the areas that are above your ceiling. We make sure it's the correct R-Value and that it's up to the task of handling your climate where you live.
Recycled insulation is a better green alternative which we as a company prefer to use. It's a great non-itchy material that will make visiting your attic much easier. Cellulose insulation is considered recycled and it's treated for fire and bug resistance. We use a blow in method to fill the attic space with this material and it fills every knock and cranny.
Mineral wool can also be used and this is made up from a mixture of rock and slag. It's more expensive than other loose fill material but it does do a great job in insulating.
Fiberglass insulation generally comes in batts or loose and it is made up of a sand and glass mix that's combined together, it's very effective to insulate with.
We will help you with the decision making when it comes to getting the insulation installed, so call UAC Insulation Contractors and we will help you out.
Useful Information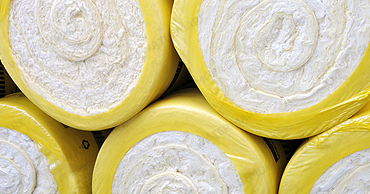 As a company that deals with everyday home insulation information we have some great tips
When changing your insulation you will need to know how much insulation will be needed if you are doing it yourself. The U.S Department of Energy (DOE) and the Energy Conservation Code (IECC) is what you need to go by for any information regarding this. You can find the R-value for each area of the home by going online to their website and checking what thickness you need in your region. If you have our company come out to inspect your home and provide you with a quote, we will do all of this for you.
Testimonials