Fiberglass Insulation
A very common type of insulation to install in a home is fiberglass insulation. It comes in large roles that resemble a look of cotton candy. Fiberglass insulation has been around for some time and it does a fantastic job of insulating any home. First of all it's good to have an understanding of what fiberglass is. Fiberglass is created by blasting very hot molten glass through tiny heated holes at a high speed which results in a stream that draws fibers that become stringy so it resembles cotton candy.
Fiberglass insulation can be installed a few ways but it really is like putting jigsaw pieces in to their rightful place. Its rolled out and installed by placing it snuggly between cavities. Fiberglass installation takes a slightly more in depth approach to fitting as opposed to blowing the cellulose in to the cavity. But with a good qualified person who is a perfectionist at cutting the fiberglass you will be in good hands in making sure it fits.
Fiberglass in general is something that will last a very long time once it's installed. Being that it's made from glass it is very hard for it to catch fire so in an emergency you should be good. But if the fire does get to a point where it causes the fiberglass to catch fire it will burn fast and will emit a toxic gas. We make sure to install all of the fiberglass insulation under extreme safety conditions. Fiberglass is useful but also very annoying as it's itchy and the small fibers can cut your skin and irritate your nose and mouth if you are not wearing a protective facemask when installing it. As long as you are protected when installing fiberglass you will have no issues at all, every one of our team members wear full protective gear when installing fiberglass insulation.
Fiberglass insulation is perfect to use in any home or businesses and it's installed in attic spaces and in-between cavity spaces. This is one of the most common insulation types and many homeowners opt to have this installed. For its price and for its insulation benefits it can't be beaten. If you wish to discuss this insulation slightly further then we will be happy to assist you and we will be more than happy to come out and show you where in your home it is needed for some extra insulation. Feel free to call us and we will be happy to come and help you out.
Useful Information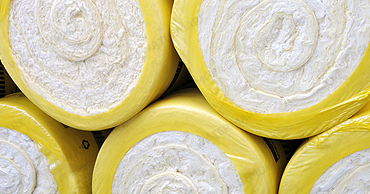 As a company that deals with everyday home insulation information we have some great tips
When changing your insulation you will need to know how much insulation will be needed if you are doing it yourself. The U.S Department of Energy (DOE) and the Energy Conservation Code (IECC) is what you need to go by for any information regarding this. You can find the R-value for each area of the home by going online to their website and checking what thickness you need in your region. If you have our company come out to inspect your home and provide you with a quote, we will do all of this for you.
Testimonials